Simon Farmer
Managing Director, Walshs Financial Planning
Simon Farmer has been a Financial Adviser since 2001 and the Managing Director and founding partner of Walshs Financial Planning since 2006. Simon manages Walshs most senior financial planning clients and has a thorough understanding of all investment asset classes, superannuation, personal insurances and family trusts and business entities.

Simon is a regular speaker on financial matters for the Royal Australian College of Surgeons as well as various other medical associations. He has a Bachelor of Business, Advanced Diploma in Financial Planning, a Certified Financial Planner (CFP), an SMSF accredited adviser and a Cert IV in Mortgage Broking.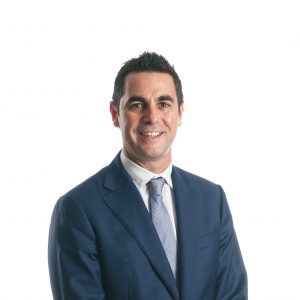 Matt Gellweiler
Director – Financial Planning
Matt is a Financial Adviser who has been providing both strategic and practical advice with Walshs since 2015. This has been primarily for medical practitioners, doctors in training, as well as consultants in the early stages of their specialisation. Matt provides advice across the areas of Property, Equities, Lending, Insurance, Superannuation and Salary Packaging. As well as providing specialist financial advice for his clients, Matt is also a qualified and actively practicing Mortgage Broker.

Matt holds a Bachelor of Commerce, an Advanced Diploma of Financial Planning and a Diploma in Finance and Mortgage Broking.
Peter Hodgson
Director – Financial Planning
Peter Hodgson is a Director and Financial Adviser at Walshs, having worked in the industry since 2013. He specializes in the financial planning needs of medical professionals in both public and private practice. Peter knows first-hand the journey of a medical professional, having seen his wife's career progression from medical student to specialist. He prides himself on building long-term relationships with clients throughout their career as their trusted advisor. Peter regularly presents at financial educational events for RACS, QORA and medical schools across Queensland.

Peter holds a Master of Financial Planning, Bachelor of Business, Certificate IV in Finance and Mortgage Broking. He is a member of the Financial Planning Association of Australia and the Australian Institute of Company Directors.

Peter provides specialist advice on asset structuring and progression, as well as individualised financial advice strategies to meet his clients' objectives, including property, risk, superannuation, and investments.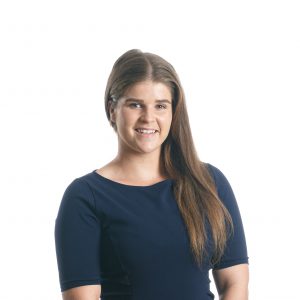 Naomi Beggs
HR Manager
Naomi has been working at Walshs Practice since 2015 and has worked in a variety of divisions of the business. Naomi is passionate about ensuring all of the Walshs Team feel supported and have a positive experience working at Walshs. She does this by implementing her skills as a counsellor and drawing on her experience working at Walshs.

Naomi became HR Manager in 2022 and is an ACA Level 2 Counsellor, who holds a Master of Counselling and Bachelor of Behavioural Science (Psychology) from QUT.
Annabelle Clare
General Manager
Annabelle joined the administration team at Walshs in 2016 and has since worked in client services; personal assistant roles to Hugh Walsh and Stewart McLeod; as well as leading the administration team. Annabelle moved into the Practice Management role in 2019 where she works with the leadership team in facets of people and operations management.

Annabelle is passionate about people and business leadership, as well as ensuring the provision of excellence in client service for the clients of Walshs. She draws on her extensive knowledge in business operations as a previous business owner. Annabelle holds a Bachelor of Built Environment (Interior Design) from Queensland University of Technology, Cert IV in Business Management, Diploma of Business, and a Diploma of Leadership and Management. Annabelle commenced a Master of Business Administration in 2021 and became General Manager of Walshs in 2022.