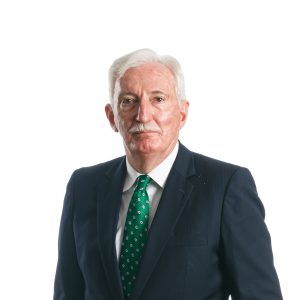 Michael Walsh
CEO – Accounting & Taxation
Michael Walsh is the founder and CEO of Walshs Accounting and Taxation. Michael has over 30 years' experience advising SMEs, professionals and high net worth individuals. He specialises in business and tax-effective structures, business management, taxation and superannuation.

Michael is the holder of a Bachelor of Commerce, Diploma in Financial Management, Diploma of Financial Planning, is a Chartered Accountant, Chartered Taxation Advisor, accredited SMSF Specialist and authorised financial planner.
Simon Farmer
Managing Director - Walshs Financial Planning
Simon Farmer has been a Financial Adviser since 2001 and the Managing Director and founding partner of Walshs Financial Planning since 2006.
Simon manages Walshs most senior financial planning clients and has a thorough understanding of all investment asset classes, superannuation, personal insurances and family trusts and business entities. Simon is a regular speaker on financial matters for the Royal Australian College of Surgeons as well as various other medical associations. He has a Bachelor of Business, Advanced Diploma in Financial Planning, a Certified Financial Planner (CFP), an SMSF accredited adviser and a Cert IV in Mortgage Broking.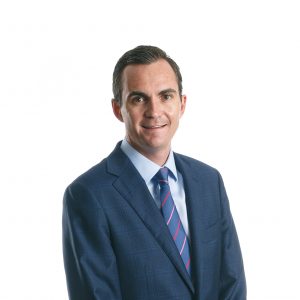 Hugh Walsh
Director – Accounting & Taxation
As a director and industry specialist at Walshs, Hugh's emphasis is on building trusted long-term relationships with his clients to help them grow, protect and manage their wealth.

Hugh offers a wide range of skills and experience in providing strategic business and taxation advice to help his clients achieve their goals and manage their financial compliance. Hugh is known for collaborating closely with his clients, working together through every step of their business development.

Prior to joining Walshs, Hugh worked with various companies in Australia and abroad including PwC, Suncorp and CS Energy. Hugh holds a Bachelor of Commerce, Bachelor of Economics, a Masters of Science, a Masters of Business Administration, Diploma of Financial Planning and is a member of Chartered Accountants Australia & New Zealand.
Stewart McLeod
Director – Accounting & Taxation
Having a wealth of experience dealing with taxation, financial statements, GST, tax planning, SMSF, structures and ATO compliance, Stewart's aim is to help his clients become financially independent.
There are many facets that come together to help clients achieve this and there is no blanket approach that works for everyone. Stewart fully evaluates the situation, the needs and requirements along with the clients' priorities to formulate an appropriate action plan not only short term but also long term. Stewart works with professionals that have or are about to embark on entering into a new phase of their career where the use of the most appropriate tax structure is crucial.

Stewart holds a Bachelor of Commerce, Bachelor of Physical Education, Certificate IV in Finance and Mortgage Broking, is a Chartered Taxation Advisor and is a member of the Institute of Chartered Accountants Australia and New Zealand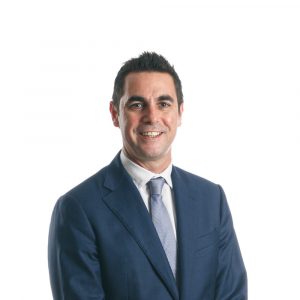 Matt Gellweiler
Director – Financial Planning
Matt is a Financial Adviser who has been providing both strategic and practical advice with Walshs since 2015. This has been primarily for medical practitioners, doctors in training, as well as consultants in the early stages of their specialisation. Matt provides advice across the areas of Property, Equities, Lending, Insurance, Superannuation and Salary Packaging. As well as providing specialist financial advice for his clients, Matt is also a qualified and actively practicing Mortgage Broker.

Matt holds a Bachelor of Commerce, an Advanced Diploma of Financial Planning and a Diploma in Finance and Mortgage Broking.
Peter Hodgson
Director – Financial Planning
Peter Hodgson is a Director and Financial Adviser at Walshs, having worked in the industry since 2013. He specialises in the financial planning needs of medical professionals in both public and private practice.
Peter knows first-hand the journey of a medical professional, having seen his wife's career progression from medical student to specialist. He prides himself on building long-term relationships with clients throughout their career as their trusted advisor. Peter regularly presents at financial educational events for RACS, QORA and medical schools across Queensland.

Peter holds a Master of Financial Planning, Bachelor of Business, Certificate IV in Finance and Mortgage Broking. He is a member of the Financial Planning Association of Australia and the Australian Institute of Company Directors.

Peter provides specialist advice on asset structuring and progression, as well as individualised financial advice strategies to meet his clients' objectives, including property, risk, superannuation, and investments.