Despite this month's rate respite, borrowers are feeling the pain. Walshs Finance's Donna Sutherland outlines one simple way to get ahead.
August 2023 is the first month that borrowers will feel the full impact of 12 cash rate rises since May last year because lenders can take a few months to pass on the full increase. This has resulted in many borrowers paying double – or even triple – the monthly payments, says Donna Sutherland, head of lending at Walshs.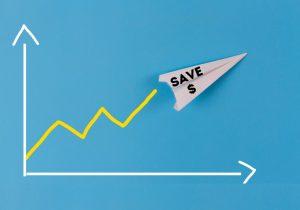 A little-known hack that can help you become mortgage-free faster, is to switch your monthly mortgage payment to fortnightly. By upping the frequency and making the switch from a monthly payment, you'll be paying down an extra month's home loan repayment each year. It doesn't involve much discipline or sacrifice on your end – and you'll barely notice it!
As an example, if you have a $1,000,000 mortgage with Westpac and you change from monthly to fortnightly 'accelerated' repayments, homeowners could reduce their total payments by nearly $200,000 and shave four years and three months from the loan term.
By paying half the monthly amount each fortnight the borrower will make the equivalent of an extra month's repayment a year.
However, savings on switching to fortnightly repayments depend on how lenders calculate repayments.
Some lenders calculate fortnightly payments by multiplying the monthly payment by 12 to get an annual amount and then dividing by 26, which is the number of fortnights in a year. This can potentially save a borrower with a $1 million debt and 25 years remaining on their loan, about $16,700 and reduce the term by three months.
But Westpac divides the customer's monthly repayment by two, which has the potential to magnify potential savings. The same borrowers utilising accelerating repayments with Westpac would save more than $198,000 and cut their term by four years and three months.
Please reach out to the lending team at Walshs if you wish to discuss your mortgage options in detail, please book an appointment or give us a call on 07 3221 5677.