Donna Sutherland
Manager, Walshs Mortgage Broking and Finance
Donna is the manager of the Walshs Mortgage Broking team, first starting with the firm in 2004. Donna is focused on helping clients find the best solution for their lending needs, from homes to medical practices.

Donna holds a Diploma of Finance and Mortgage Broking a Diploma of Financial Markets, a Graduate Certificate in Financial Planning, and a Certificate in Governance and Risk Management. Donna is a JP and an affiliated member of the Governance Institute of Australia.
Darole Evans
Mortgage Broker
Darole started as a Loan Manager with Walshs in 2022, he comes with 34 years experience in the Banking and Finance industry throughout Australia, with extensive experience in Consumer Banking and Commercial Banking throughout that time.

Darole holds a Diploma of Business, a Cert IV in Finance and Mortgage Broking and a Diploma of Finance and Mortgage Broking Management.
Darole has a customer focus and understanding to be able to assist customers with all their finance needs.
Grace Lee
Mortgage Broker
Grace has been working in Financial Services since 2003, holds Diploma of Finance and Mortgage Broking Management, Advanced Diploma of Marketing and a Bachelor of Literature and Foreign Languages.

She has been looking after her clients with integrity and professionalism over 19 years. Her passion is to assist clients to find the most suitable lending solution using her broad industry knowledge and experiences.
Grace is a member of The Finance Brokers Association of Australia.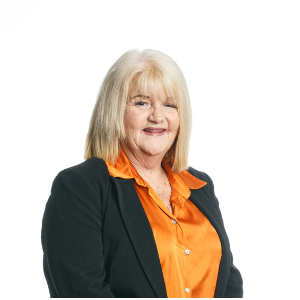 Karen Holmes
Mortgage Broker
Karen has worked in the mortgage and finance industry as a Mortgage Broker for the past 21 years and owned a mortgage brokering franchise for over 20 years. Karen's success comes from putting her clients first, her passion is providing clients with the right lender and loan structure to best suit their needs.

Karen holds a Cert IV in mortgage brokering and a Diploma of Finance.
Taylah Wetherspoon
Lending Client Service Coordinator
Taylah started with Walshs Financial Planning in December of 2022 as a Client Service Coordinator for the Lending Team. Taylah has work in the finance industry for just under 2 years, previously she comes from a background of management in the hospitality industry in which sparked her passion for an exceptional client experience.

Taylah has just begun her Cert IV in Finance & Mortgage Broking continuing to build on her knowledge in providing Clients with the appropriate lending solution and fulfilling their dreams of owning a home.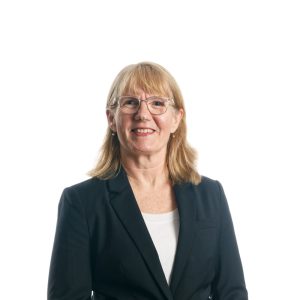 Carolyn Duffy
Lending Client Service Coordinator
Carolyn has been working at Walshs since 2017 and has over 20 years' experience in administration. Carolyn is always willing to take on new roles and develop her skills to ensure our clients receive the best service possible. She is always able to assist the team with any questions or tasks, and is instrumental in ensuring the business runs smoothly.
Tarni Underhill
Lending Client Service Coordinator
Tarni holds a Bachelor of Business where she majored in Human Resource Management and Marketing. Part of the Walshs team since 2019, Tarni has recently moved into our expanding Lending team where she is looks forward to assisting Walshs clients with their home, commercial and asset loan applications.