Following a tour of the Leukaemia Foundation's ESA Village in August, CEO Michael Walsh has announced Walk with Walshs will now become an annual event. The second annual Walk with Walshs will be held on 17 – 18 August 2019.
The two-day 55km trek through the Sunshine Coast hinterland was first held in May this year. The event raised more than $20,000 to support the operating costs of the ESA Village.
Located in the Boggo Road Urban Village, the Dutton Park ESA village is one of four villages in Brisbane. The villages were created to provide free accommodation to leukaemia patients and their families from rural and remote areas of Queensland needing to stay in Brisbane for treatment.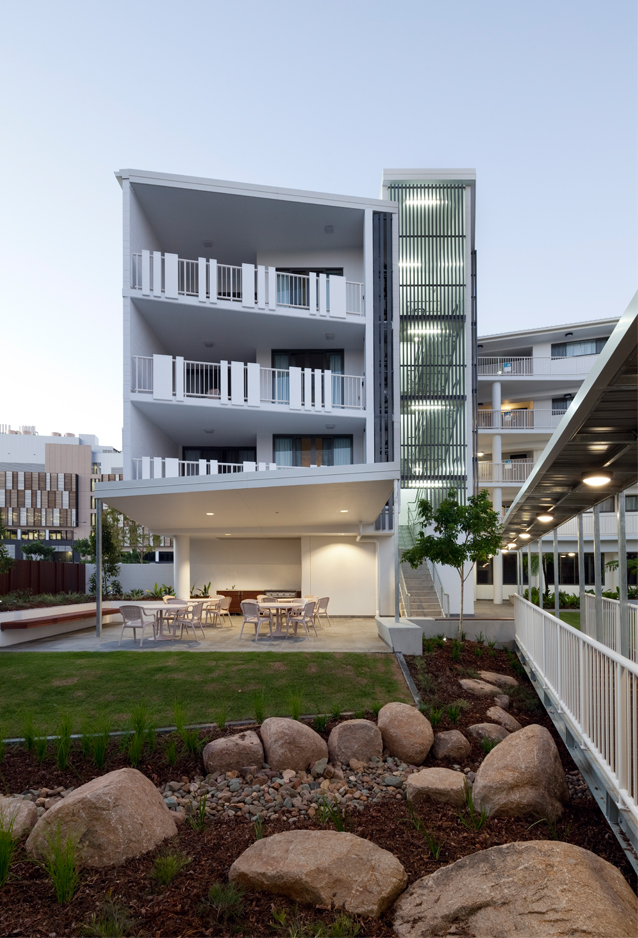 Michael said he discovered on this tour that patients needed to spend weeks, months – sometimes years – in Brisbane for treatment.
"We learnt the longest stay at the facility was two years. Can you imagine spending two years away from your home, your family, and your friends all while you are undergoing cancer treatment?" Michael said.
"I certainly can't. And thankfully these patients don't have to either because the Leukaemia Foundation's ESA Village creates a home away from home for them and their loved ones during treatment."
About the Village 
The accommodation which is provided completely free of charge to the patient is funded by the Leukaemia Foundation through grants and donations.
"When Maryanne told us it cost $80 a night to host a family and we realised that the $20,000 we raised this year covered 250 nights for one patient, we simply had to make the fundraising walk an annual event to continue supporting the Village."
Maryanne Skarparis, Support Services Coordinator for the Village, explained that the accommodation was just like any inner-city apartment but with a supportive, community feel.
"We have 30 two and three-bedroom apartments that are all fully furnished and self-contained to offer independent living for the guests," Maryanne said.
"We have designed the village to feel as much like a home as possible with a shaded children's playground, a gym and spa, barbecue facilities, auditorium, undercover security parking for residents and a family/games room with a television, books, magazines, board games and children's toys.
"The green, open outdoors space is important because almost all of our families are from the country. All the DVDs, puzzles, books and Xbox games are donated."
Phone calls, air conditioning, private washing machines and clothes dryers and wifi are included with every room.
The Leukemia Foundation offers a free shuttle bus to and from Brisbane's major treating hospitals and the Village is staffed by highly trained health professionals who are available if guests need extra support.
Maryanne said they were grateful for the support provided by Walshs.
Michael has set a goal to raise more than $25,000 in 2019 to support the costs of one room for a full year.
If you would like to support the 2019 Walk with Walshs, email enquiries@walshs.com.au.